Chicago Used Hyundai Tuscon Price, Deals, Inventory

Are you shopping for a used crossover SUV for sale in Chicago? Not sure which CUV is the best for you? Check out a preowned Hyundai Tucson for sale. Powered by a powerful yet fuel-efficient four-cylinder engine, the Hyundai Tucson makes it easy to get up and go. All the while making you feel at home with five comfortable seats upholstered with a premium cloth. Plus, you can easily sync your smartphone with ease thanks to Apple Car Play and Android Auto. And with Hands-Free Bluetooth Technology, you never have to take your eyes off the road. Plus you can also enjoy extra peace of mind from Hyundai's top safety features. And if you want to step it up, we also offer a used Hyundai Tucson with a 2.4L four-cylinder engine. Not to mention, you can also upgrade to an 8-inch touchscreen display that connected to a 12-speaker audio system. That's right. We have it all.  
Contact us today and find out how you can take home a beautiful used Hyundai Tuscon for sale near you. Explore all of the features and technology that this SUV has to offer. Check out our used Hyundai Tuscon under $10k inventory. Find your next preowned Hyundai  Tuscon, today.  Fill out the free online form on this page for more information.
Make an appointment >>
Are Used Hyundai Tucsons Reliable SUVs?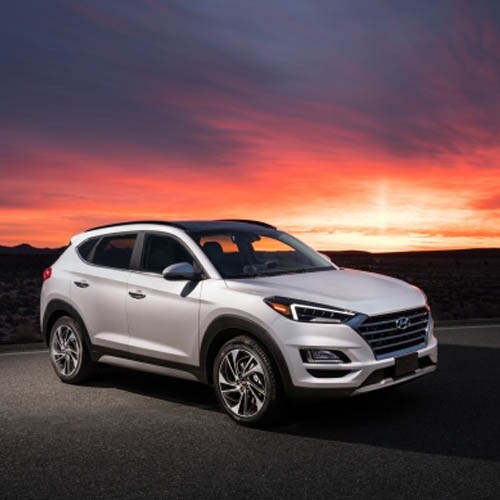 For drivers wondering about the Hyundai Tuscon reliability, here are a few things to take into consideration.  According to the National Traffic Highway Safety Association, the Hyundai Tuscon has earned a 5-Star Crash Test Rating. In addition, the IIHS has recognized the Hyundai Tuscon as a "Top Safety Pick." Even JD Power approves of the  Hyundai Tuscon with an 85/100 quality and reliability rating. In further detail, the Hyundai Tuscon SUVs comes standard with plenty of room and comfort.Not to mention, the Hyundai Tuscon SUVs offer a wide range of features and technology. You'll also be glad to know that this SUV comes standard with plenty of cargo room.And what's more. The Hyundai Tuscon harness the power of a powerful yet fuel-efficient four-cylinder engine. Paired with a six-speed automatic transmission, this  sport utility vehicle is excellent for driving long distances. Add in the AWD system, you've got a reliable SUV.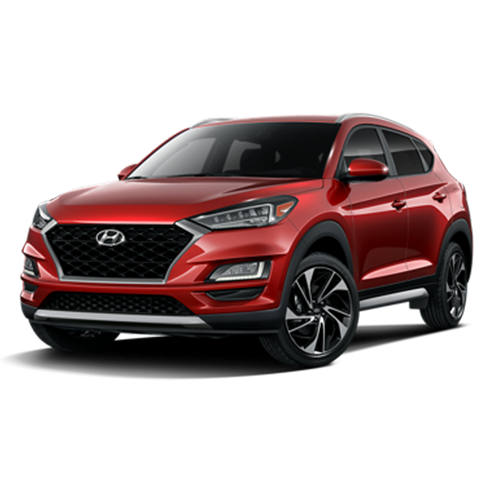 How Much Does It Cost To Buy A Preowned Hyundai Tucson  For Sale in Chicago?
The price of a used Hyundai Tuscon varies according to year and model trim. At our local Chicago Used Car dealer, we have something for everyone. Whether you're looking for a used Hyundai Tuscon under $10k, or you're looking for an affordable premium preowned Tuscon SUV with upscale features. We also offer a wide range of used Hyundai Tuscon deals. Even if you're looking for a $5,000.00 used Hyundai Tuscon, we can help you accommodate your budget. We understand that every driver budget and preferences are different. Therefore, we are constantly updating our Hyundai Tuscon inventory to provide you with the best used Hyundai prices for you. Come shop used Hyundai SE, Value, SEL, Sport, Limited, and Ultimate models near you. Discover how you can save big on your next preowned Hyundai SUV. Contact us today.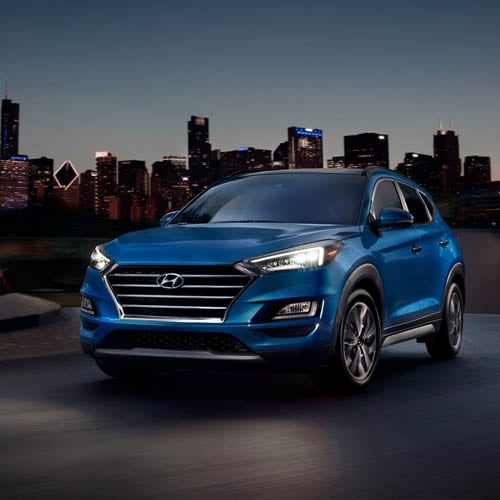 Experience Less Depreciation When You Buy A Preowned Hyundai Tuscon For Sale in Chicago

If you're looking for the best way to minimize  depreciation on your next vehicle purchase, we recommend buying a preowned Hyundai Tucson . According to CarFax "the value of  a new vehicle can drop by more than 20% after he first 12 months of ownership." This means you can save big if you purchase used car like a  second-hand Tuscon. You can also recover more of your money whenever you sell or trade in your used car. Not to mention, used Hyundai models like the Tuscon are great at holding their value. As a result, you get more car for your money whenever you purchase a preowned Hyundai Tuscon vs a new vehicle. For more information the true value of our used Hyundai Tuscon models, fill out the free online form on this page.

Where's The Best Place To Buy  A Used Hyundai Kona  For Sale in Chicago, IL?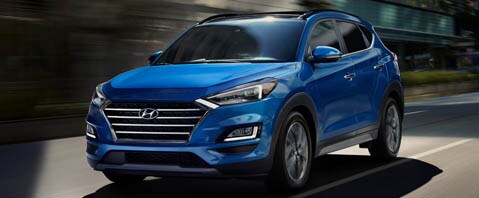 Are you ready to buy a used Hyundai Tuscon for Sale in Chicago? Great news!!  We can help you purchase a preowned Tuscon Hyundai SUV. That's right! We have a huge selection of used Tuscons Hyundai SUVs for sale under $10k. We also have also have all of your favorite premium Hyundai Tuscon models for sale. And if you're looking to add on additional features, we can also help you. Contact us today. Our team is ready to help you find your preowned Hyundai Tuscon for sale in Chicago.